Osho No-Mind Meditation Group
April 1-7, 2023 in Sedona, Arizona
$390
one hour of Gibberish
one hour of Silent Sitting
for seven days, 10:00AM-12:00PM
A powerful cleansing of the mind, body and soul, becoming light and more alive; followed by profound silence, meditation.
Included in the group is an evening Osho discourse, a Nataraj meditation,
and a sunset meditation walk. Optional, some meals together.
Facilitator Training
If you are interested in a deeper psychological and energetic understanding of the process, or if would like to learn how to facilitate it, the facilitator training is held on four afternoons and can be booked in addition to the group.
Certification by the Osho Institute for Meditative Therapies: Facilitator No-Mind Meditation Group.
Osho No-Mind Group & Facilitator Training together $690
Gibberish
Just say everything that you ever wanted to say and have not been able to say because of civilization, education, culture, and society. And say it in any language you don't know! Shouting, laughing, crying, making noises making gestures, you will find yourself becoming light, becoming more alive.
"Gibberish is one of the most scientific ways to clean your mind" Osho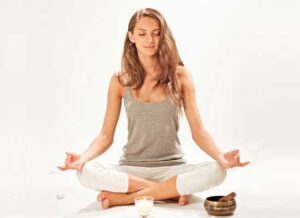 Indivar Bronstein M.D. and Chaya Mueller Bronstein
are facilitating the No-Mind Meditation Group and are teaching the Facilitator Training. With more than 30 years of experience in meditation, they have held these powerful Meditative Therapies around the world.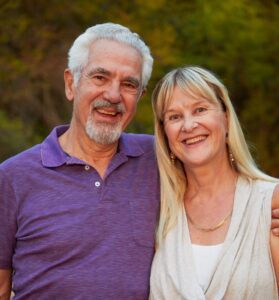 For registration and more information please e-mail
chayasedona@gmail.com or call +1(928) 821-11 87
www.mysticrosenomindmeditation.com
Osho Mystic Rose Meditation Group
July 16- August 5, 2023 in mystical Sedona, Arizona

3 hours a day for 21 days
$1100

10:30 AM-1:30 PM daily
Pre-Meeting for the group July 15, 2023 at 4:00PM
Receive an early booking discount $120 if booked by April 1, 2023
This amazing 3-weeks process is one of the most enjoyable and profound ways to discover meditation in ourselves and to release deep energy blocks from our system. A meditative therapy!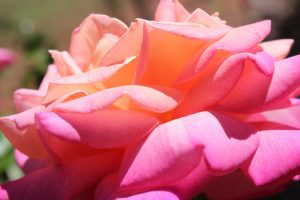 1. week: Laughter
Laughter releases emotional tension and has a profound healing effect on the muscular, circulatory, immune, nervous and hormonal system. In laughing for three hours a day, you simply go beyond your thinking mind – and find spontaneity and joy.
2. week: Tears
Tears reach even deeper. Here you allow yourself to weep for three hours a day, cry all the tears you have suppressed, so much sadness, and anxiety perhaps of many lifetimes. Your heart can open and rejoice again!
3. week: Silent Sitting Meditation – The Watcher On The Hill
Silence, Watching happens naturally now. You move to a depth of an inner silence, you may have never touched before. Sitting silently with some periods of gentle movement for three hours a day.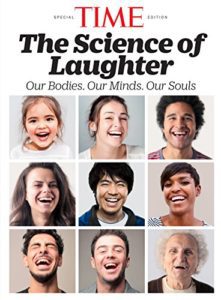 The following list of opportunities are included in the Osho Mystic Rose Meditation Group: Kundalini Meditations 4xweek in the late afternoons, several Osho evening discourses, silent night hikes, Red Rock hikes, swims.
Four Dynamic Meditations are offered in the early morning during the third week of the process.

Also optionally some wonderful & nourishing opportunities are organized to sometimes eat together with the group and deepen the energetic connection and the community of all of us going through the same process.
Individual and shared accommodations are available to book. For more information  or to register, please contact us
Osho Mystic Rose Meditation Group & Facilitator Training together
$1880
The 30 hours Osho Mystic Rose Facilitator Training takes place on 4 afternoons each week. It is a certification training to be certified by the Osho Institute for Meditative Therapies to be qualified to facilitate Mystic Rose Groups. The Facilitator Training is booked in addition to the group.
With more than 30 years of experience in the practice and teaching of meditation, Indivar and Chaya have facilitated Mystic Rose Groups in India, Germany, Japan, Switzerland, USA, Greece and Canada. They are senior teachers of the Osho Institute for Meditative Therapies and the facilitator of this Mystic Rose Meditation Group in Sedona and the teachers of the facilitator training.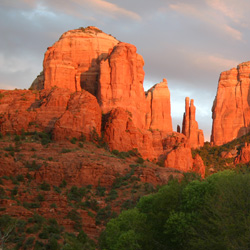 Save
Save
Save
Save
Save
Save
Save
Save
Save
Save
Save
Save
Save
Save
Save
Save
Save
Save
Save
Save
Save
Save
Save
Save
Save
Save
Save
Save
Save
Save
Save
Save
Save
Save
Save
Save
Save
Save
Save
Save
Save
Save
Save
Save
Save
Save
Save
Save
Save
Save
Save
Save
Save
Save
Save
Save
Save
Save
Save
Save
Save
Save
Save
Save
Save
Save
Save
Save
Save
Save
Save
Save
Save
Save
Save
Save
Save
Save
Save
Save
Save
Save
Save
Save
Save
Save
Save
Save
Save
Save
Save
Save
Save
Save
Save
Save
Save
Save
Save
Save
Save
Save
Save
Save
Save
Save
Save
Save
Save
Save
Save
Save
Save
Save
Save
Save
Save
Save
Save
Save
Save
Save
Save
Save
Save
Save
Save
Save
Save
Save
Save
Save
Save
Save
Save
Save
Save
Save
Save
Save
Save
Save
Save
Save
Save
Save
Save
Save
Save
Save
Save
Save
Save
Save
Save
Save
Save
Save
Save
Save
Save
Save
Save
Save
Save
Save
Save
Save
Save