Gypsy Tarot Foundation Course
♥️♠️♦️♣️
Three Card Reading
Friday April 28, 9:00AM-1:00PM
Saturday April 29, 9:00AM-1:00PM
1x90min Practice Gypsy Meeting:
Sharing, Q&A, exchanges,
May 2, 9:15-10:45AM
$300
♥️♠️♦️♣️
Gypsy Tarot In Depth Course
The Big Layout 
Saturday May 6, 9:00AM-1:00PM
Sunday May 7, 9:00AM-1:00PM
2x90min Practice Gypsy Meetings:
Sharing, Q&A, exchanges,
May 9 & May 16, 9:15-10:45AM
$200
♥️♠️♦️♣️
Both courses together $480
♥️♠️♦️♣️
In this Course you will learn how to give an intuitive Gypsy Tarot reading to another and how to use the cards for yourself.
This age old technique uses regular playing cards.
In a reading answers to questions arise and your potential and your strength are recognized.
We learn to look at a picture of the current life situation, including the influences from the past and at a vision of the future, decisions and new directions can reveal themselves and possibilities and options can be seen.
We learn different lay out patterns and their meanings, as well as how to connect with your intuition and your heart space.These readings also help to bring clarity to relationships, be it in work or intimate relating.
(in addition between practice sessions multiple exchanges between the participants)
Location Zoom
Times Arizona USA
Participants limited to 4-8
Registration and Information chayasedona@gmail.com
+1(928) 821 1187 cell WhatsApp
♥️♠️♦️♣️
Osho Mystic Rose Meditation Group
July 16- August 5, 2023 in mystical Sedona, Arizona

3 hours a day for 21 days
$1100

10:30 AM-1:30 PM daily
Pre-Meeting for the group July 15, 2023 at 4:00PM
This amazing 3-weeks process is one of the most enjoyable and profound ways to discover meditation in ourselves and to release deep energy blocks from our system. A meditative therapy!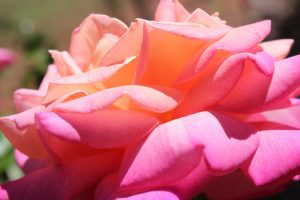 1. week: Laughter
Laughter releases emotional tension and has a profound healing effect on the muscular, circulatory, immune, nervous and hormonal system. In laughing for three hours a day, you simply go beyond your thinking mind – and find spontaneity and joy.
2. week: Tears
Tears reach even deeper. Here you allow yourself to weep for three hours a day, cry all the tears you have suppressed, so much sadness, and anxiety perhaps of many lifetimes. Your heart can open and rejoice again!
3. week: Silent Sitting Meditation – The Watcher On The Hill
Silence, Watching happens naturally now. You move to a depth of an inner silence, you may have never touched before. Sitting silently with some periods of gentle movement for three hours a day.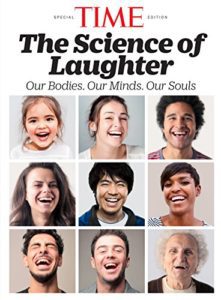 The following list of opportunities are included in the Osho Mystic Rose Meditation Group: Kundalini Meditations 4xweek in the late afternoons, several Osho evening discourses, silent night hikes, Red Rock hikes, swims.
Four Dynamic Meditations are offered in the early morning during the third week of the process.

Also optionally some wonderful & nourishing opportunities are organized to sometimes eat together with the group and deepen the energetic connection and the community of all of us going through the same process.
Individual and shared accommodations are available to book. For more information  or to register, please contact us
Osho Mystic Rose Meditation Group & Facilitator Training together
$1880
The 30 hours Osho Mystic Rose Facilitator Training takes place on 4 afternoons each week. It is a certification training to be certified by the Osho Institute for Meditative Therapies to be qualified to facilitate Mystic Rose Groups. The Facilitator Training is booked in addition to the group.
With more than 30 years of experience in the practice and teaching of meditation, Indivar and Chaya have facilitated Mystic Rose Groups in India, Germany, Japan, Switzerland, USA, Greece and Canada. They are senior teachers of the Osho Institute for Meditative Therapies and the facilitator of this Mystic Rose Meditation Group in Sedona and the teachers of the facilitator training.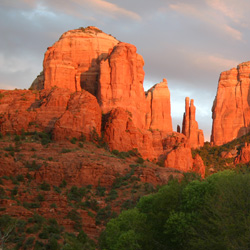 Save
Save
Save
Save
Save
Save
Save
Save
Save
Save
Save
Save
Save
Save
Save
Save
Save
Save
Save
Save
Save
Save
Save
Save
Save
Save
Save
Save
Save
Save
Save
Save
Save
Save
Save
Save
Save
Save
Save
Save
Save
Save
Save
Save
Save
Save
Save
Save
Save
Save
Save
Save
Save
Save
Save
Save
Save
Save
Save
Save
Save
Save
Save
Save
Save
Save
Save
Save
Save
Save
Save
Save
Save
Save
Save
Save
Save
Save
Save
Save
Save
Save
Save
Save
Save
Save
Save
Save
Save
Save
Save
Save
Save
Save
Save
Save
Save
Save
Save
Save
Save
Save
Save
Save
Save
Save
Save
Save
Save
Save
Save
Save
Save
Save
Save
Save
Save
Save
Save
Save
Save
Save
Save
Save
Save
Save
Save
Save
Save
Save
Save
Save
Save
Save
Save
Save
Save
Save
Save
Save
Save
Save
Save
Save
Save
Save
Save
Save
Save
Save
Save
Save
Save
Save
Save
Save
Save
Save
Save
Save
Save
Save
Save
Save
Save
Save
Save
Save
Save