www.mysticrosenomindmeditation.com
Osho Reminding Yourself of the Forgotten Language of Talking to Your BodyMind
January 14-20, 2023 on Zoom
one hour a day for seven days
$90

7:30-8:30 AM California, Washington
8:30 – 9:30 AM in Arizona, Colorado
10:30-11:30 AM in New York, Florida
4:30-5:30 PM Switzerland, Sweden, Germany, Italy
5:30-6:30 PM Greece, Israel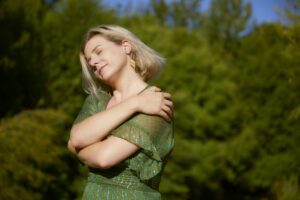 Why is the Talking to your BodyMind Process so effective?
Whatever tension or anxiety happens in the mind is reflected in the body, causing energetic blocks and tensions there, which then can appear as physical problems.
* This process is bringing wholeness and healing of physical and emotional issues using hypnosis, a light trance combining deep relaxation with alertness.
* You will explore and befriend your bodymind's creative and self-healing energies.
* You will be able to focus these energies on specific issues, such as habits like smoking, eating imbalances, insomnia, aches and pains – anything physical or emotional that needs to be brought to wholeness and balance again.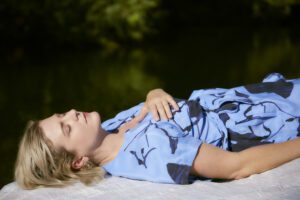 "…start with the body. It is your home. Love it, accept it, and in that very love, in that very acceptance, you are growing toward harmony…"
Osho Rebellious Spirit talk #22
Chaya Mueller Bronstein
is a certified facilitator of "OSHO Reminding Yourself of the Forgotten Language of Talking to Your BodyMind" as well as a facilitator and trainer for the Osho Meditative Therapies: www.mysticrosenomindmeditation.com
She is an experienced intuitive reader, Tarot teacher, energy worker and skilled body worker.
She has many years of experience in meditation as well as teaching meditation techniques, groups and retreats.
Registration or for more information
call or WhatsApp or text +1 (928) 821-1187
or e-mail chayasedona@gmail.com
OSHO is a registered trademark of OSHO International Foundation, used with permission, www.osho.com/trademarks
Some material used here (images and text excerpts) is Copyright © OSHO International Foundation, www.osho.com/copyright
Save
Save
Save
Save
Save
Save
Save
Save
Save
Save
Save
Save
Save
Save
Save
Save
Save
Save
Save
Save
Save
Save
Save
Save
Save
Save
Save
Save
Save
Save
Save
Save
Save
Save
Save
Save
Save
Save
Save
Save
Save
Save
Save
Save
Save
Save
Save
Save
Save
Save
Save
Save
Save
Save
Save
Save
Save
Save
Save
Save
Save
Save
Save
Save
Save
Save
Save
Save
Save
Save
Save
Save
Save
Save
Save
Save
Save
Save
Save
Save
Save
Save
Save
Save
Save
Save
Save
Save
Save
Save
Save
Save
Save
Save
Save
Save
Save
Save
Save
Save
Save
Save
Save
Save
Save
Save
Save
Save
Save
Save
Save
Save
Save
Save
Save
Save
Save
Save
Save
Save
Save
Save
Save
Save
Save
Save
Save
Save
Save
Save
Save
Save
Save
Save
Save
Save
Save
Save
Save
Save
Save
Save
Save
Save
Save
Save
Save
Save
Save
Save
Save
Save
Save
Save
Save
Save
Save
Save
Save
Save
Save
Save
Save
Save
Save
Save
Save
Save
Save