Mystic Rose Meditation Group
June 2 – 22, 2018 in Greece on Corfu Island
Chaya Mueller Bronstein and Indivar Gerald Bronstein, M.D.
will be assisting Leela in this process.
No-Mind Meditation Group
July 11th to July 17th 2017
5.30-7.30pm daily
and a dinner on the 4th day, followed by an Osho Discourse
in Sedona, Arizona
cost of group $240
For booking and information:  e-mail:  [email protected]
This is a powerful, transformative seven-day course, which consists of a one hour of Gibberish Meditation and one hour of Silent Sitting Meditation every day.
It includes a dinner on day four, followed by an Osho Discourse.
In addition for participants from out of town and local participants who would like to join this, we offer an Osho Active Meditation as part of the program daily from 10.45-11.45pm.
"I am dealing with the contemporary man, who is the most restless being that has ever evolved on the earth. But people do become silent; you just have to allow them to throw out their madness, insanity, then they themselves become silent."        Osho
Gibberish
In that first hour of the No-Mind Meditation, we have the perfect opportunity to throw out the gibberish of the mind. As Osho explains, "Gibberish is one of the most scientific ways to clean your mind".
And also that:
"To be in the mind is to be out of yourself.
To be out of the mind is to be in your own being."
"Just go inwards and it is not thousands of miles away. It is only thousands of thoughts away."
"So it is only a question of reducing the thoughts and the mileage is reduced.
If you don't have any thoughts, you are in it. You are it."
"You don't have to go anywhere; you have to simply go on throwing your thoughts."
"That is the purpose of our gibberish before the meditation. Just a time to throw everything, without inhibition. These creatures that you throw out are eating your head continuously, destroying your intelligence. Catch them and throw them out."
What Is Gibberish?
Just say everything that you ever wanted to say and have not been able to say because of civilization, education, culture, and society. Be very passionate, as if you are talking, as if your whole life is at stake. You are talking nonsense and there is nobody except you, but be passionate, be in a passionate dialogue. Saying anything that is moving in your mind, all kinds of rubbish – throw it out.
And say it in any language you don't know! Use Chinese, if you don't know Chinese. Use Japanese if you don't know Japanese. Don't use German if you know German. Shouting, laughing, crying, making noises … making gestures …. Sounds will come – utter them – and one sound will lead into another. Soon you will be speaking Chinese and Italian and French, languages that you don't know. Simply allow whatever comes to your mind without bothering about its rationality, reasonability, meaning, or significance. For the first time enjoy that freedom — the same as all the birds have.
Do it totally, with great enthusiasm …. Be authentic, honest …. You have to be total. Don't act or do it automatically like a robot. Be sincere … make it a reality …. So don't be partial, don't be middle-class. Be a first-rate crazy man! Just go crazy without any fear. Don't spare anything. Don't sit there like a  Buddha; that stage comes later. Remember, the first step in meditation is to forget the whole world and just bring out all your craziness in rubbish, gibberish sounds, gestures …. As you throw it out you will find yourself becoming light, becoming more alive. But be total because once you are freed of it, then there is a possibility of going deeper into silence than you have ever gone.
As Osho describes it:
"It is one of the most ecstatic meditations ever. As you go into it, get more and more ecstatic with it. If your body starts moving, your hands start moving, gestures happen and you feel like standing up or jumping or dancing, allow it. Let your whole body and being say it. And get deeper and deeper into it – be possessed by it."
"Out of this will arise the second part, a great silence in which you have to close your eyes and freeze your body, all its movements, gather your energy within yourself."
Sitting in Silence
Just be absolutely silent, gather your whole energy inwards, just like you are coming home.
"Now you are ready to go inwards with all your consciousness, with all your life energy. Move towards the center of your being. That is from where you have come and that is where everybody goes back.
"Deeper and deeper … the deeper you go, the more fragrant becomes the air. The deeper you go, suddenly flowers start showering on you. At the deepest point you are the buddha. The buddha means simply witnessing, pure witnessing. Just witness: the body is there, the mind is there, but you are neither.
Indivar Dr. Gerald Bronstein and Chaya Mueller Bronstein
are the facilitators of this group process. They have more than 30 years of experience in the practice of meditation and have facilitated  the No-Mind and  Mystic Rose Group many times all over the world in India, Germany, Japan, Switzerland and the USA.
For booking and information :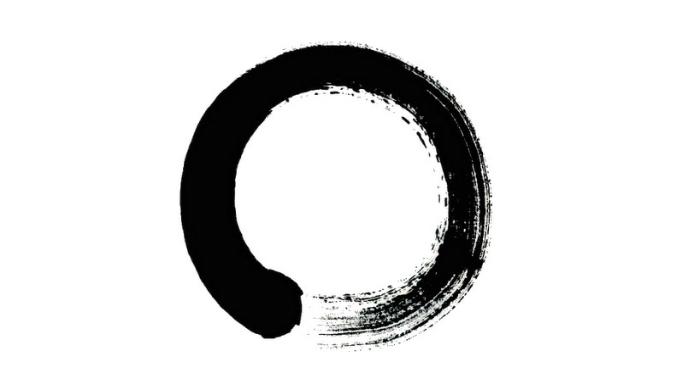 🌹🌹🌹
Mystic Rose Meditation Group
At Ram Spring Wellness Sanctuary –Salt Spring Island, BC Canada
April 21th – May 11th 2017
This Meditative Therapy Group, devised by Osho for the modern man and woman, is one of the best and most enjoyable ways that exists today to deeply discover meditation in oneself.
It merges modern insights of western science with the power of eastern meditation.
It offers first an active, cathartic release of the layers of tension that are surrounding us and takes us to relaxing into the inner being, which is naturally meditative, alert and conscious.
This process has delighted thousands of people from around the world and has been received with gratitude.
A three weeks healing journey
Seven days of laughter – Seven days of crying – Seven days of watching, silence,
This is how Osho introduced the Mystic Rose:
"The first part will be laughter – for three hours, people simply laugh for no reason at all. Digging for three hours, you will be surprised how many layers of dust have gathered upon your being. It will cut them like a sword in one blow. For seven days continuously, three hours every day…you cannot conceive how much transformation can come to your being."
"And then the second part is tears. The first part removes everything that hinders your laughter – all of the inhibitions of past humanity, all the repressions. It cuts them away. It brings a new space within you. But still you have to go a few steps more to reach the temple of your being, because you have suppressed so much sadness, so much despair, so much anxiety, so many tears – they are all there, covering you and destroying your beauty your grace, your joy. So for seven days you have to allow yourself to weep, cry for no reason at all."
"Finally, the third part is witnessing – the watcher on the hills. Finally, after the laughter and the tears, there is only a witnessing silence. This meditation process gets rid of the laughter and tears beforehand, so that there is nothing to suppress in your witnessing. Then the witnessing simply opens a pure sky. So for seven days you experience simply a clarity."
Indivar Dr. Gerald Bronstein and Chaya Mueller Bronstein
are the facilitators of this group process. They have more than 30 years of experience in the practice of meditation and have facilitated  the Mystic Rose Group many times all over the world in India, Germany, Japan, Switzerland and the USA.
Timing of the group:
April 21th to May 11th  2017, 6pm to 9pm every day the Mystic Rose Session,
10.30am – 11.30am daily an Osho Active Meditation.
Location of the group:
Ram Spring Wellness Sanctuary – Salt Spring Island, BC Canada
Cost of the group:
Canadian $830 ($635 US)
Accomodation for those who are visiting the island:
You can find accomodation, privately of check out Savita at Ram Spring Wellness Sanctuary. She offers a discounted rate for Mystic Rose participants for her beautiful guest rooms right next to the group venue, the Pacific Yurt.
http://ramspringwellness.com/savita/
You can also look at hotels near Ganges (town) on Salt Spring Island, BC Canada or Airbnb or Vrbo rentals.
For Booking and Questions :
About these OSHO® Meditative Therapy Facilitators:
Indivar Gerald Bronstein, M.D.
Here is Indivar's bio:
"I  have been a sannyasin for 40 years now.
I had the good fortune of leading the first 10 -15 Mystic Roses many with Leela, to whom Osho originally gave the leading of the group in 1988 at the very start of the Mystic Rose Meditation in Pune.
I also led the first one in Japan, Germany and USA.
My love for this meditation runs deep and I even did some scientific research on it in the early days.
In Pune, I also facilitated No-Mind and Born Again Meditative Therapies.
From the first Men's Liberation Groups in Pune, I have been one of the groups facilitators for many years, leading them in the USA and Italy.
I was a Doctor at the Ashram in Poona 1 and Poona 2 as well as the Ranch
and facilitated the first multidimensional healing programs we did in the Pune Ashram with Osho's blessings.
Since 1995 I have been living in Sedona and working as a physician, also being a member of the Osho Academy, meditating with fellow travelers.
It is exciting for both of Chaya and I to be able to offer this deep process again on Salt Spring, Canada.
I was born in Winnipeg so have a strong affinity with Canada. "
Chaya Mueller Bronstein, LMT
Chaya's bio:
I am a licensed Massage Therapist and Psychic Reader. I live and work in Sedona, Arizona since 1995.
Originally from Switzerland, where I was an elementary school teacher,  I later lived, studied meditation and worked for seven years in Osho's Ashram in Pune.
My story with the Mystic Rose: "I am passionate about this very deep process and love the openness, the transformation, joy and silent presence that comes out of experiencing it."
When I participated in my first Mystic Rose is was amazing, the totality of the process, cracked open old armors around me and delighted me in such a deep way, without having to understand what I laugh or cry about, just cleaned me out and opened the heart, so I could touch a deep inner space of clarity and silence. I completed the OSHO Mystic Rose Meditative Therapy Facilitator Training, with Leela in Pune in 1991.
After this training I facilitated many more Mystic Rose groups in India, Switzerland and USA.
We hope to meet many lovers of Osho new and old that have an affinity with this Mystic Rose method and we look forward to laughing, crying and sitting in meditation with you.
Here are also Ananda's words, he is our young assistant in the Mystic Rose in Canada:
Hello, roses! I will be supporting Chaya and Indi in the 3-week Osho Mystic Rose meditative therapy in Salt Spring Island, Canada. This was my first exposure to any type of meditation 4 years ago, and it changed my life! I appreciated that unlike other therapies, I didn't have to say a word or analyze anything. It works on an energetic level… I threw myself completely into it (now its been 3 times!) and it brought to my conscious mind many unconscious mental and emotional issues and blockages. It also substantially quieted my mind. I don't think I knew what it meant to be undivided, or to be 'one' until I laughed for 3 hours for 7 days. I definitely didn't know how much tension I carried and sadness and pain I had repressed my whole life until I let myself cry… Ah, then silence…Join us!!! 
🌹
🌹
🌹

The program in more detail:
🌳🍃🌻Morning Meditations:
During the 21 days process  there will be a morning Osho Active Meditation included, held at the Pacific Yurt (our group room) it will help loosen the body energy up for the evening process.
The morning meditation is from 10.45-11.45am.
🌹🌹🌹Evening Mystic Rose group sessions:
Every evening there will be a 3 hour session from 6-9pm. We recommend to eat very lightly before and perhaps have another snack after. The first week will be 'Laughter', then the second week 'Crying' and the third week will be 'the Watcher on the hill' sitting in silent meditation. There will be guidance, and short sharing.
🌞🔥🐣Individual Sessions:
In addition to the above program there are availabilities for treatments, booked individually, by appointment offered by Savita Leah Young:  therapeutic, relaxation or rejuvenation massages.(www.ramspringwellness.com) As well as Psychic Readings, Reiki healing and Chakra balancing offered by Chaya Mueller Bronstein. (www.chayasedona.com) .
🍲🍜🍧 Lunches:
4 times a week Savita from Ram Spring Wellness together with Ananda our Mexican chef will prepare a wholesome lunch. Before hand you can sign up and book as many lunches you would like.
Here is how Savita describes her lovely cooking: "The lunch will be all made from scratch, local and as organic as possible. It will be vegetarian, a hearty soup or casserole, salad and dressing, veggie sticks and a dip, with bread or a bread like item. Coffee and tea will be available and perhaps a small dessert treat like cookies or a square if Ananda or I get creative. Cost is $16 per person. Personal dietary needs cannot be accommodated aside from dairy and wheat free" requests made in advance. Lunch will be served at 12.00pm. There is an opportunity for communal work after lunch to simply clean up together, if you wish to participate.
🏃🏾🚶🏃🏾🚶Hikes and swimming:
2 times a week on the days when there will be no lunch served, we will be offering an outing included in the Mystic Rose group, a hike to which we all bring our own picnic of anything your heart desires from one of the many deli's of shops in the near Ganges town. Or we will schedule an excursion to the indoor swimming pool, where each participant would take care of their own entrance fee. We will schedule these according to the weather and any participant of the group is free to join us or decide to rest and not join the hike or swim.
Booking:
You book, by first e-mailing me and I then receiving the registration letter from me with all the details. You can pay a deposit and the rest by April 15th. Or you can pay the entire amount at once.
The rooms at the Sanctuary and lunches will be paid to Savita at Ram Spring Wellness Sanctuary directly. Individual sessions will be paid to the session provider at the time of scheduling.
Save
Save
Save
Save
Save
Save
Save
Save
Save
Save
Save
Save
Save
Save
Save
Save
Save
Save
Save
Save
Save
Save
Save
Save
Save
Save
Save
Save
Save
Save
Save
Save
Save
Save
Save
Save
Save
Save
Save
Save
Save
Save
Save
Save
Save
Save
Save
Save
Save
Save
Save
Save
Save
Save
Save
Save
Save
Save
Save
Save
Save
Save
Save
Save
Save
Save
Save
Save
Save
Save
Save
Save
Save
Save
Save
Save
Save
Save
Save
Save
Save
Save
Save
Save
Save
Save
Save
Save
Save
Save
Save
Save
Save
Save
Save
Save
Save
Save
Save
Save
Save
Save
Save
Save
Save
Save
Save
Save
Save
Save
Save
Save
Save
Save
Save
Save
Save
Save
Save
Save
Save
Save
Save
Save
Save
Save
Save
Save
Save
Save
Save
Save
Save
Save
Save
Save
Save
Save
Save
Save
Save
Save
Save
Save
Save
Save
Save
Save
Save
Save
Save
Save
Save
Save
Save
Save
Save
Save
Save
Save
Save
Save
Save
Save
Save
Save
Save
Save
Save